Bryan Slaughter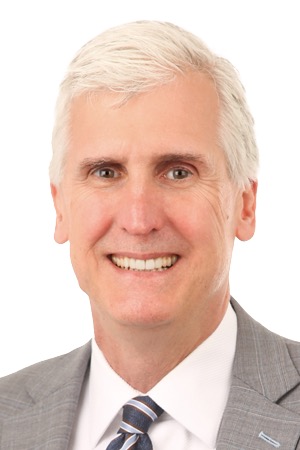 Partner
Phone: 434.951.7233
Fax: 434.951.7253
Email: bslaughter@michiehamlett.com
vCard
Team Members
Amanda Leake: (434) 951-7298
Faith Campbell: (434) 951-7264
Practice Areas
Products Liability (Unsafe Products and Machinery)
Serious Automotive & Trucking Accidents
Wrongful Death
Traumatic Brain Injury
Unsafe Pharmaceutical & Medical Devices
Egregious Medical Malpractice
Bryan is a partner at MichieHamlett, where he has dedicated his career to representing clients who have suffered a life-altering catastrophic personal injury or the wrongful death of a loved one. If Bryan decides to take on a case, his client's cause becomes his own. He knows that in a blink of an eye, their lives have been shattered and they are struggling to adjust to a new reality.
Bryan approaches each case with a focus on integrity and trust, offering victims and families of victims hope under incredibly difficult circumstances. His clients recognize immediately that they have a strong advocate on their side to represent them against the large, faceless corporations with seemingly endless resources.
When the value of a case rises above $1 million, the demand for experience grows even higher. The seven-figure cases Bryan has successfully settled and tried throughout Virginia and the region are a testament to his skill as a litigator. These include cases against some of the largest manufacturing, transportation, healthcare, hospitality, and insurance corporations in the world.
These companies fight hard to defend themselves and their money, and they do not always fight fair. Bryan and his team meet them head on. He applies his 20+ years of experience and extensive resources to address every detail needed to build a complex case, including the processes of painstaking investigation, securing the right expert witnesses, filing the necessary pre-trial motions, and conducting mock trials and focus groups before setting foot in the courtroom. The stakes are extremely high – Bryan realizes that his permanently injured clients are depending on him for their future financial security.
As a very active professional with exemplary trial skills and outstanding professional conduct, Bryan has been recognized by his peers as a leader in his field. He is a former president of the Virginia Trial Lawyers Association and the current president of the Charlottesville Albemarle Bar Association. He has been recognized by or offered membership into many exclusive organizations, including the prestigious American College of Trial Lawyers. Fellowship in the American College is extended by invitation-only after an extremely rigorous vetting process to experienced trial lawyers who have mastered the art of advocacy and display the highest standards of ethical conduct, professionalism, civility and collegiality.
Bryan is also a passionate advocate for equal access to justice, dedicating a significant portion of his time to pro-bono activities. He was the driving force behind the formation of the Charlottesville-Albemarle Bar Association's formal pro bono program, forming the strategic plan and raising money for administration. As president of the Virginia Trial Lawyers Association, he also led the development of a pro bono strategic plan. Bryan currently serves on the Supreme Court of Virginia's Access to Justice Commission and on the boards for both the Legal Aid Justice Center and the Virginia Poverty Law Center. He is also a past president of both the ReadyKids Board of Directors and the Charlottesville Ronald McDonald House.
Despite all of this, Bryan manages to stay extremely accessible to his clients. When he is not working for his clients or giving back to the community, he enjoys riding his bike, fishing, and spending time with his wife Jennifer and their four children: Jane, Libby, Michael, and Cate.
Honors/Professional Activities
Fellow, American College of Trial Lawyers
Fellow, International Academy of Trial Lawyers
Best Lawyers in America

Personal Injury Litigation – Plaintiffs, 2007 – present
Products Liability Litigation – 2024
Lawyer of the Year – Personal Injury Litigation – Plaintiffs, Charlottesville, VA, 2014, 2016, 2024

Super Lawyers, Virginia: Top 100 2013 – 2014, 2017 – 2021
Super Lawyers, 2009 – 2023
Virginia Bar Association
Virginia Bar Association – Board of Governors 2023 – present
American Association for Justice
National Trial Advocacy College Faculty Member
Boyd-Graves Conference
Preeminent AV Rating by Martindale-Hubbell
Virginia Supreme Court's Access to Justice Commission
Virginia Trial Lawyers Association, President 2018-2019
Virginia Trial Lawyers Association Board of Governors 2001-present
Charlottesville Albemarle Bar Association – President 2020-2021
Presentations & Publications
Essentials of Depositions, Virginia CLE
Essentials of Jury Selection in Virginia, Virginia CLE
Essentials of Trial Practice: Your First Trial, Virginia CLE
"The Designated Hitter" – Deposing a Corporation's Designated Witness Under Federal Rule 30(b)(6) or Virginia Rule 4:5(b)(6), Virginia CLE
Bar Admissions
Virginia State Bar
West Virginia State Bar
Education
University of Virginia, B.A. 1991
Washington and Lee University School of Law, J.D. 1997