Rhonda Quagliana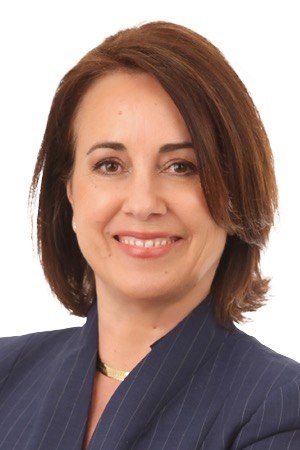 Partner
Phone: 434.951.7225
Fax: 434.951.7273
Email: rquagliana@michiehamlett.com
vCard
Team Members
Diane Mathews: (434) 951-7266
Practice Areas
Criminal Defense
College Student Discipline & Title IX
Employment
Defamation/Libel/Slander
Independent Investigations
Commercial Torts
Brain Injury
Rhonda leads MichieHamlett's complex criminal and Title IX practice. For over 25 years, she has represented individuals and corporate clients in some of the highest-profile criminal and civil cases in Virginia's state and federal courts.
Rhonda represents clients in white collar and other criminal matters at all stages of the proceedings from grand jury investigations through trial. In her complex criminal practice, she has exonerated clients charged with fraud, conspiracy, sexual assault, and murder in both state and federal court. Clients facing serious allegations in criminal cases benefit from Rhonda's unyielding determination, attention to detail, and understanding of the law. Leaving no stone unturned, Rhonda engages investigators, experts, focus groups, and other professional consultants to successfully defend complex criminal matters.
Rhonda defends faculty, students, and staff in administrative proceedings, including college and university discipline matters, such as Title IX investigations. Recognizing that the outcome can completely reshape the life of her clients, Rhonda works tirelessly to bring balance and a vigorous defense to a process that all to often completely ignores the rights of the accused. In fact, Rhonda was the first attorney to successfully challenge the University of Virginia's Title IX policy in a federal court. In the high-stakes nature of these proceedings, Rhonda's more than 25 years of legal experience serves to protect her clients' reputation, academic endeavors, and future employment prospects. Clients depend on Rhonda's sound advice and experience as a criminal defense attorney to mitigate a potential prosecution stemming from the allegations.
In addition to her leadership within the bar, Rhonda is active in her community. She has served as president of the Charlottesville-Albemarle Bar Association and on its Board of Directors. She has served on non-profit boards, including: serving as a past president of Charlottesville-Albemarle Society for the Prevention of Cruelty to Animals ("CASPCA") and Region Ten Local Human Rights Committee. Rhonda also generously gives her time to provide pro-bono legal services to indigent clients.
Rhonda was born in Pocatello, Idaho and raised in Las Vegas, Nevada. She has lived in Charlottesville, Virginia since 1984.
Honors/Professional Activities
University of Virginia School of Law, Adjunct Faculty
National Advocacy College, Faculty
Advisory Committee of the Rules of Court for the Supreme Court of Virginia
United States District Court for the Western District of Virginia Local Rules Advisory Committee
Criminal Justice Act Advisory Committee for the Western District of Virginia
Charlottesville-Albemarle Bar Association, President (2010-2011)
Virginia Association of Criminal Defense Lawyers
Virginia Trial Lawyers Association
Association of Workplace Investigators
Presentations & Publications
The Law of Damages in Virginia – Contributing Author
The Virginia Lawyer: A Desk Book for Practitioner – Contributing Author
Defense of Serious Traffic Cases in Virginia – Contributing Author
"Title IX Investigations of Sexual Misconduct on College Campuses" – Presenter
" Sexual Assault Cases: The Interplay Between Title IX Proceedings, Civil Litigation, and Criminal Prosecutions" – Presenter
"Vicious or Merely Dangerous: Preparing and Trying the Dog Bite Case" – Presenter
"Use of Body Cams: Getting the Goods" – Presenter
"Mastering Voir Dire in Virginia" – Presenter
Bar Admissions
Education
Tulane University, B.A. with honors 1984
University of Virginia, Ph.D. 1992
University of Virginia, School of Law, J.D. 1995